Karuna Sanskrit Necklace (Compassion)
Product image 1
Product image 2
Product image 3
Product image 4
Product image 5
Karuna - Compassion
Karuna is the doing of actions to alleviate suffering. Karuna is an essential principle of the yogic path, opening the door to the enlightenment and harmony with the universe.
The Karuna is 45cm in length.
The Karuna is available in Silver, 14k Gold Plated and 14k Rose Gold Plated.
happiness guarantee
mala cares
we collaborate with kiva, and these microfinance loans help enable upward mobility and eliminate poverty
free returns + satisfaction guaranteed
have any concerns about our products? email us at namaste@malaprayer.com and we would happy to facilitate your needs
handmade by artisans
crafted and knotted by hand - our malas are ethically handmade by women working from the comfort of their homes
Reviews
Customer Reviews
01/09/2020
Anonymous
United States
I recommend this product
A Great Buy
I bought the Karuna necklace to give as a gift to someone who is in a healing profession. It was very much appreciated.
12/18/2019
Samantha A.
Canada
It's beautiful and good quality,
It's beautiful and good quality, everything I ordered from you was spectacular, I'm so happy with everything even the packaging is beautiful and eco friendly
11/14/2018
Mary M.
United States
Great reminder to be compassionate
I wear it all the time. Nice that its adjustable.
05/02/2018
Jennifer L.
United Kingdom
Compassion Sanskrit necklace
Its absolutely beautiful!! The chain is quite long so I have to choose which tops I wear it with as if they are too low cut the necklace gets lost behind, but I have lots of high necked ones that it looks so good with. I'm really pleased with it and I keep getting lovely comments!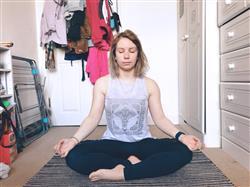 04/02/2018
Melissa S.
United States
Compassion necklace
This necklace was beautiful. The perfect gift for my compassionate boss, who happens to be a yoga beginner. She loved it!! xo