welcome to the start of your mala journey!
close your eyes, take a deep breath, and get ready to learn.
---
what makes a mala, a mala?
A mala is overhand knotted in between each bead to make the counting of mantras during your meditation easier. the knotting also creates a more long lasting mala!
---
The guru bead helps the meditator determine the start and finish of your meditation. It is found at the base of the mala and is known to represent and remind the wearer of your intention.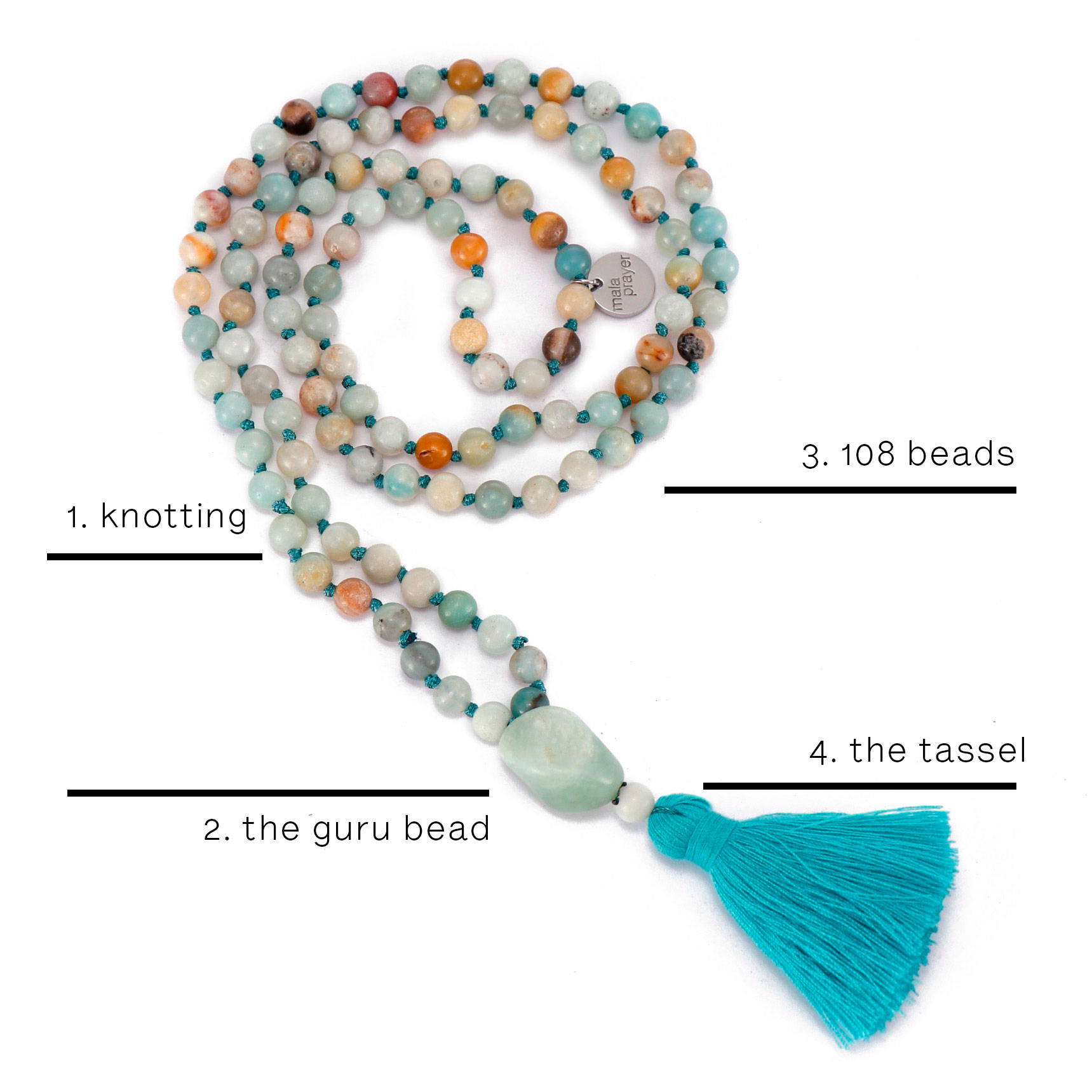 108 is a sacred number, as it connects the sun, moon and earth. Each bead is also to be counted, when repeating a mantra during meditation.
---
The tassel strings the end of the guru bead and initiates the final knot. It is a symbol of protection and spiritual connection - representing the link between each other and the divine.
---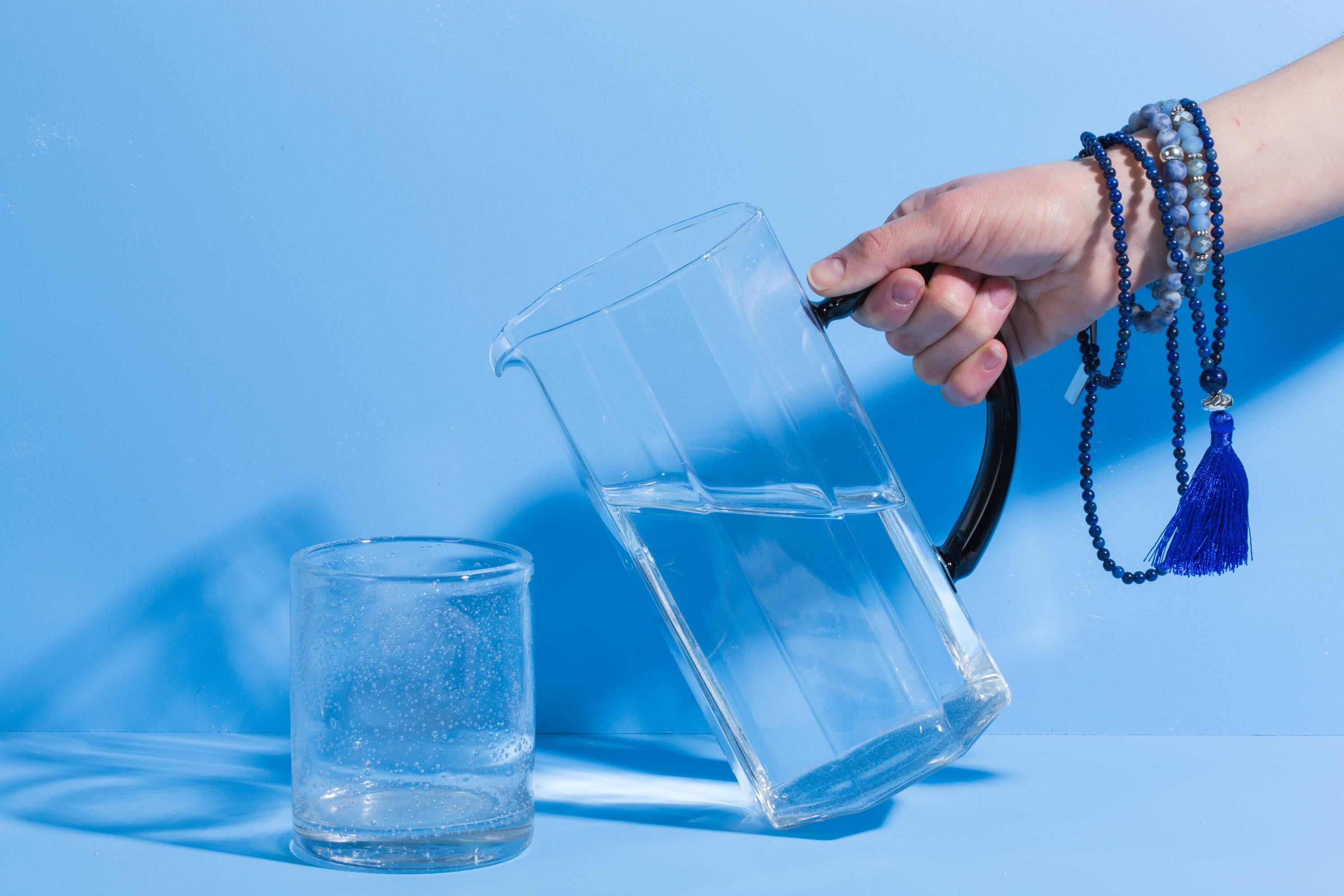 Choosing the right mala prayer beads can seem daunting. It's important to remember that depending on the person, a mala necklace or bracelet can represent something different or serve a different purpose.
While mala beads have traditionally been used in prayer and meditation, anyone can adorn their bodies with these beautiful pieces. The most important thing is to believe in their power and allow yourself to trust in your mala's energies.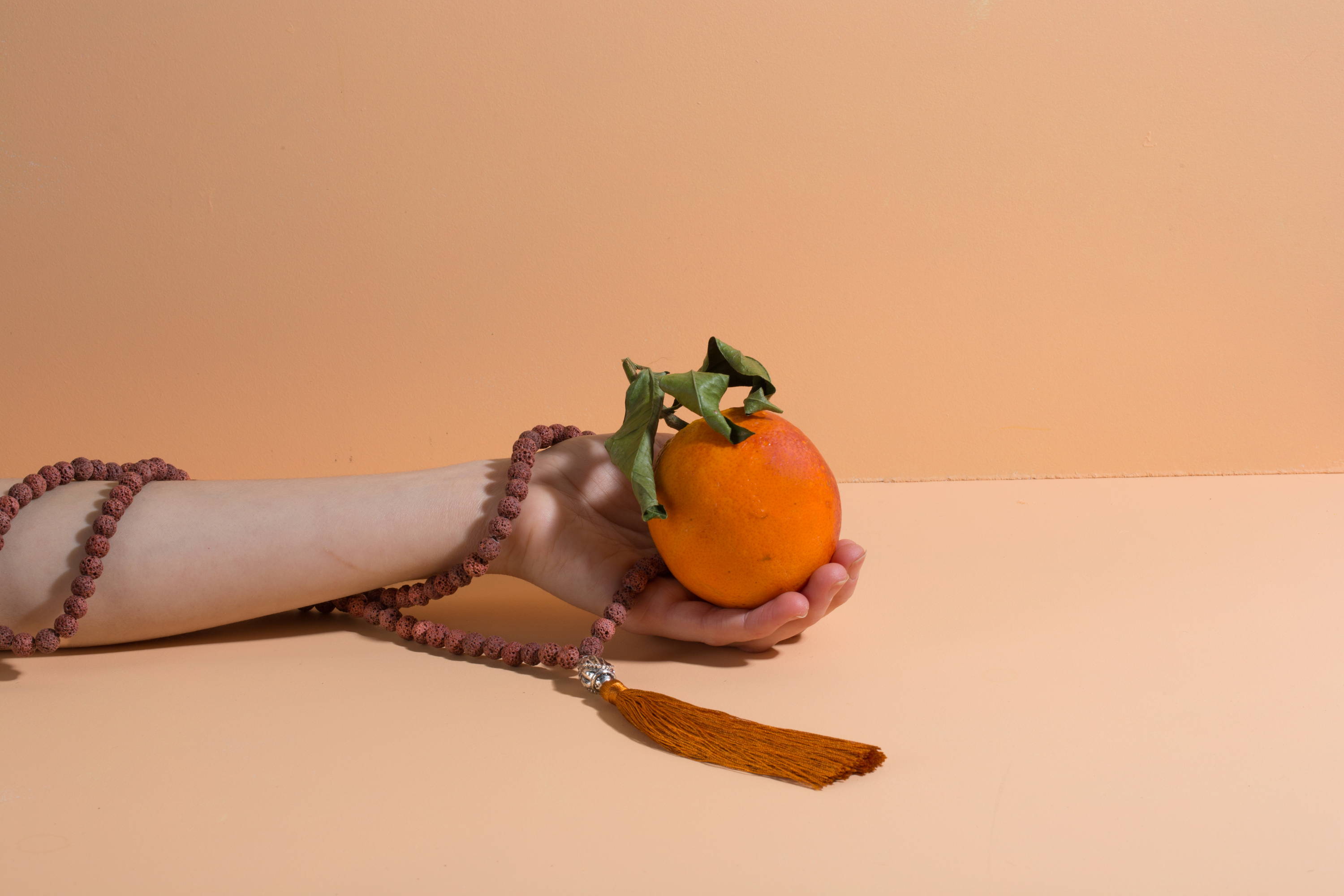 Some people can find it hard to maintain focus during meditation. The power of manifesting intentions during meditation can also be amplified by using a mantra.